Appointment Scheduling
When it comes to building your business or taking a step to join a new business, appointment scheduling can be one of the most valuable services available to you. Appointment scheduling empowers organizations to build up inappropriate communication into a strategic and determined collaboration. Outsourcing this perspective to third-party expertise assists in quietly and effectively promoting your organization's products and services. At UIZ, we provide outsourcing appointment scheduling services at a low-cost and are time-oriented. We have over a decade of experience and our professional team is highly experienced, which guarantees you the best promising quality of output.  
When you choose UIZ as your appointment scheduling partner, we guarantee that your sales department is completely prepared to react to the unique needs of your clients, getting ready both the sales person and their customer for their scheduled meeting and ensuring that the business proficient is set up to address any inquiries and concerns that your clients may have. We offer appointment scheduling services to various industries including; marketing strategies for several mortgage brokers, insurance agents, contractors, financial planners, and several service-oriented businesses. The Appointment Scheduling service that we provide is a vital service for our BPO. 
To know how our appointment scheduling services enhance practice efficiency and patient satisfaction, call ​+49-30-20679115.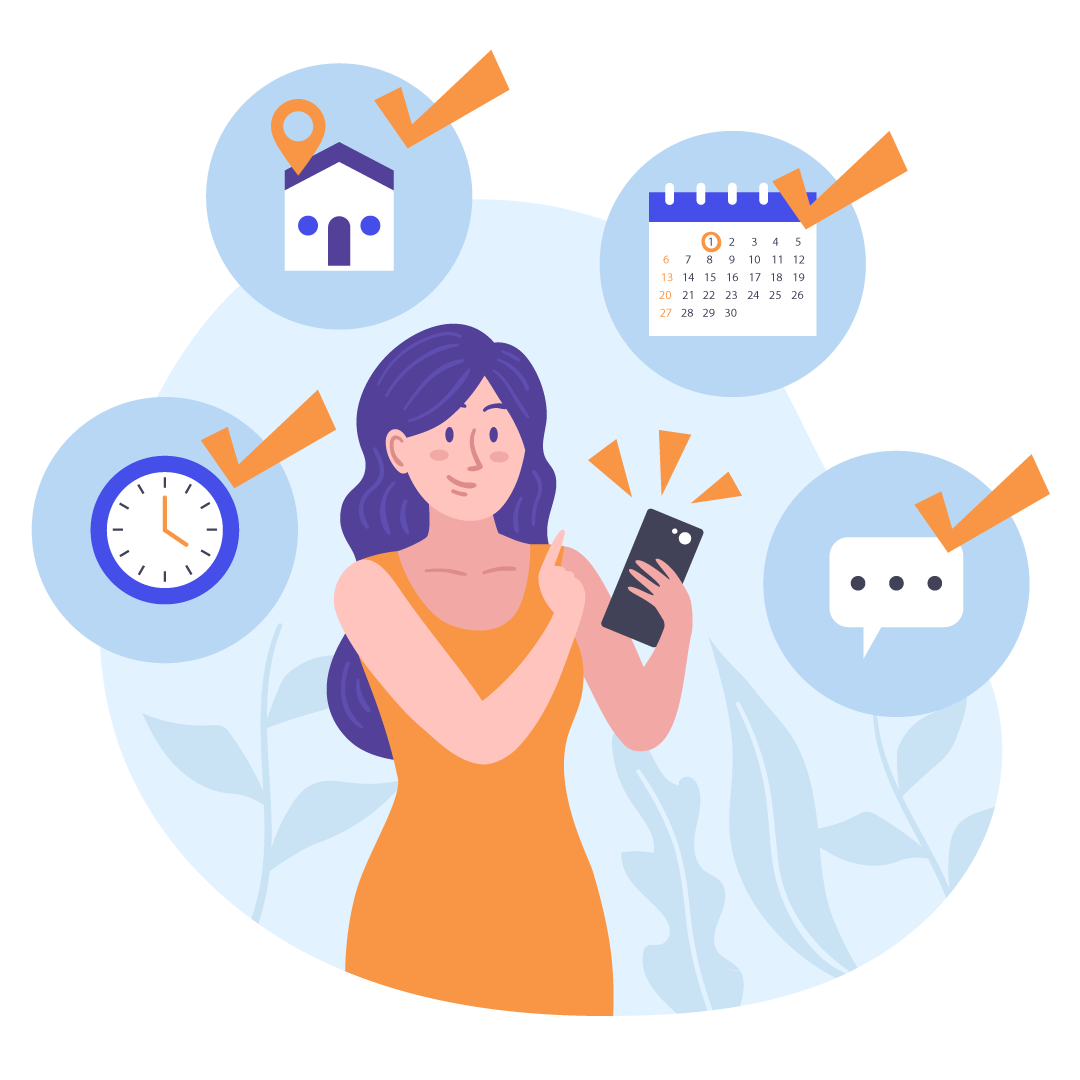 Appointment Scheduling Service at UIZ - Key Benefits
UIZ's experienced professionals help you in contacting your prospective clients and sales leads by scheduling appointments. we will act as a mediator between your prospective customer and your sales team. Our well-trained teams handle all your calls in a cogent way, which helps in getting more business for your company.
Improve productivity – We streamline your work process and disentangle procedures to improve your effectiveness and productivity.

Upgrade your income – By decreasing the rate of cancellations, no-appears and missed appointments, we help improve persistent consistency and income.

More opportunity to focus on core skills – UIZ dealing with your appointment scheduling, you can concentrate on giving effective consideration.

Cost Effective - UIZ provides the services at a low-cost, which will help you save your annual business budget.
We Offer Appointment Scheduling Services
At UIZ, we use highly advanced technology to communicate with clients to manage the scheduling and every appointment of your clients is very important to us. We care about the quality of service. 
More than 99% uptime on entire services

Endowed with top industry talents

Availability of 24x7 customer service

100% customer satisfaction strategy

Quick confirmation after setting up plans or schedules
Organized callbacks and the ability to reschedule and cross-schedule between various organization and workplaces

Backed by multi-language support

Trained and exceptionally sound telemarketing professionals

Multispecialty support with different client openness

The phone and email suggestions to reduce instances of overbooking as well as missed, rescheduled or late visits